After my engagement shoot last weekend in Collierville, TN with Brooks & Cameron, Erin and I headed off to Oxford, MS.  My brother Justin had just gotten home with his new weimarwaner pup.  She is sooo tiny and cute that I had to get out my camera and snap a few shots before heading back to Starkville.  
Hope everyone has an outstanding weekend and to all my readers in college have a safe spring break :)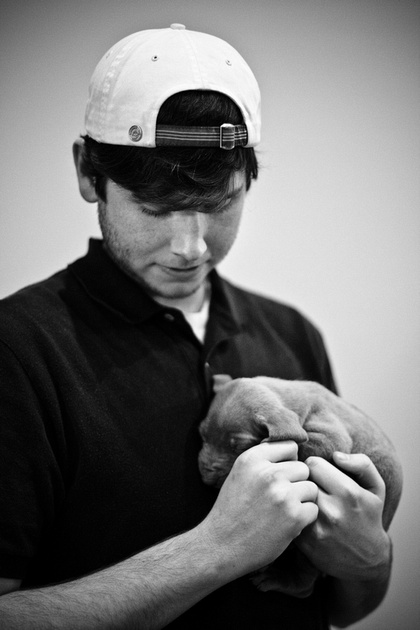 For the photogs out there these were all shot with the Canon 1D MkIII with 50mm 1.4 (wide open the whole time I believe) at 1600 ISO.  The images were then pulled into LR 2 to edit.